Hi,
I'm planning on setting up my own hydroponic garden using the A-Stand design (picture below)
and combine it with Robert Boyle's Self Flow Water Flask design for the water pump.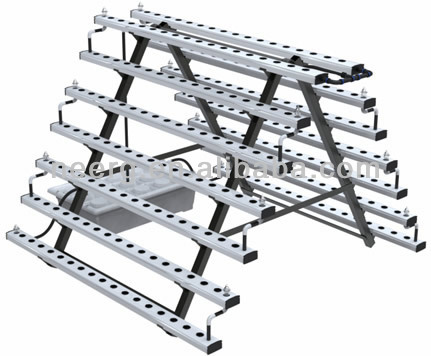 I just thought that using this
kind of system
will eliminate the need for electricity to pump the water back
at the top of the A-Stand.
Here's a video about perpetual motion machines, the first one is Robert Boyle's own design, its what I'm planning to use:
I'm going to use a large container for the water and a bit higher than the garden itself, the hose below it will need space. And in a few weeks, I'm going to let you guys know if this is a success or not.